Meet Our Staff at Kotsanis Institute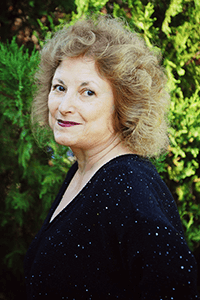 Beverly Kotsanis
Chief Executive Officer
I'm Beverly Kotsanis and I have been operations manager of the Kotsanis Institute of Functional Medicine since we opened our doors in Texas in 1983. I have a Bachelor of Science degree in psychology from the Loyola University of Chicago and have attended postgraduate studies in business at Rosary College, River Forest, IL, and at Southern Methodist University in Dallas, TX. I love this place. There is always something new to learn and the patients are fascinating. Our team is awesome, and they are really more than just a team. Over the years, they have become my family. As a matter of fact, we have several family members on staff here. Jana and Lindsay are mother and daughter. Of course, I am "married to my job," having worked with my husband, Dr, Kotsanis, now for more than 35 years. I wouldn't have it any other way. We always celebrate each other's birthdays, weddings, anniversaries, and sometimes divorces. Everyone on staff, who has a child or children, has had one or more of them work in our office at some time or another. Who says you can't pick your family?
---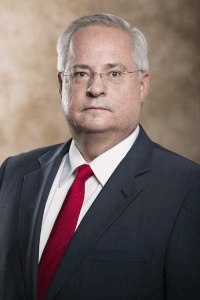 Richard T. Dombroski, D.O.
Doctor of Osteopathy
Medical Director
Dr. Dombroski spent 25 years in the military, treated thousands of military members, and was the sports medicine consulting physician of the White House Medical Unit.
Dr. Dombroski deployed to numerous war zones and gave frontline care to all branches of the military including special operations units. He was also responsible for treatment protocol and prevention of SARS and viral encephalitis while stationed in Germany. One of his favorite assignments was working with medical innovations such as cadaver arm transplant, muscle & skin transplants, prosthetics, viral mitigation, and brain injury care.
Dr. Dombroski has initiated and developed multiple unique devices to advance patient care and continues to consult internationally on medical devices.
---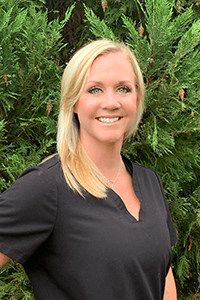 Lindsay Kirkwood, APRN, FNP-C
Nurse Practitioner
Lindsay Kirkwood is from Fort Worth, TX. She has a Bachelor of Science in Nursing: University of Texas at Arlington (UTA), Masters of Science-Family Nurse Practitioner from University of Texas at Arlington (UTA), and Board Certified as Family Nurse Practitioner by the American Academy of Nurse Practitioners.
She has over 15 years of experience at Kotsanis Institute and worked closely with our founder, Constantine Kotsanis, M.D. for 13 years, as well as 2 years of experience working as an RN at Parkland Emergency Room in Dallas.
Lindsay partners with her patients to heal root causes of illness and strives to achieve improved quality of life.
Lindsay enjoys spending time with her husband, Heath, and her two children, Clara and Conway. They are usually enjoying time at the lake, sports and traveling.
---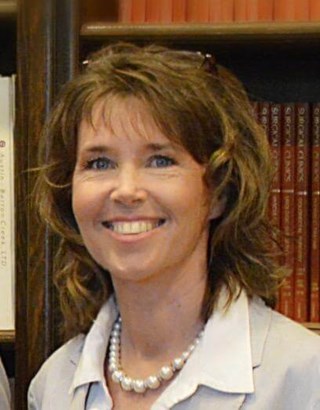 Stephanie McCarter, M.D.
Medical Doctor
Stephanie McCarter, M.D. is board certified in Internal Medicine and currently practices Internal Medicine and Environmental Medicine. She has sixteen years of experience working with world renowned environmental medicine physician, Dr. William Rea. She has been acknowledged for her work on Dr. Rea's book, "Reversibility of Chronic Degenerative Disease and Hypersensitivity", Vol. 1. and his recent book, "EMF Effects from Power Sources and Electrosmog". She has extensive experience with electromagnetic sensitivity and has given multiple lectures and interviews on the subject, most recently at the virtual international EMF conference in January 2021. She is certified by the American Academy of Environmental Medicine as an expert in mold and mycotoxin diagnosis and treatment. She has extensive experience treating patients with bio identical hormone therapy.
She is a member of the American College of Physicians, the Alpha Omega Alpha Honor Medical Society, the American Academy of Environmental Medicine, the International Society for Environmentally Acquired Illness. and on the board of the National Association of Environmental Medicine. She graduated from Indiana University School of Medicine in 1993 and from Pepperdine University in 1989.
She has built her own eco-friendly, low-electromagnetic-field home, consulting with well-known experts in healthy house building, including David Rousseau and Tang Lee of Canada, and Mary Oetzel in Texas.
She has also lectured on other areas of Environmental Medicine including the subjects of indoor/outdoor air quality, avoiding pollutants in air, food, and water, implant syndrome, and on the preparation of antigens for provocation/neutralization immunotherapy.
Since 2017 Dr. McCarter has worked with LDA (low dose antigen) and LDI (low dose immunotherapy) for treatment of allergies, Lyme disease, Streptococcal infections, and chronic viral infections.
Dr. McCarter believes that the body is an energetically open system that is exchanging energy and materials with its surrounding environment and must be treated as such to achieve total wellness. She strongly believes such treatment should be of the whole body, mind, and spirit.
---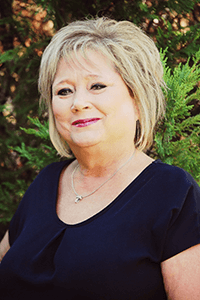 Pam Rust
Administration
I'm Pam Rust, and I love children. As a clinical medical assistant, every day here brings something new and wonderful. You never know what the kids are going to say. Our wonderful patients keep me on my toes and always laughing. In my 17 years working with Dr. Kotsanis and our team, I have met hundreds of kids and adults from all over the world. I regularly attend continuing education meetings and meet new people. As a native of Ft. Worth, TX, I never expected to meet so many different kinds of people. We really get to know our patients. I love every minute I work here.
---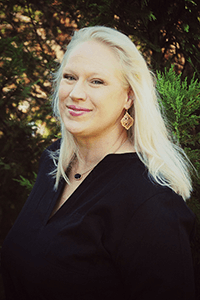 Jennifer Hughes
Administration
Hey there! I'm Jennifer and I'm part of the administration team here at Kotsanis. I'm a born and bred Texan and a TCU graduate…GO FROGS! I have a son and a crazy golden pyrenees, both keep me busy when not at work. I'm an extroverted introvert who loves helping people, which makes it perfect for the work we do here. Our patients are all like family to us and that's something you just don't see at typical doctors' offices.
---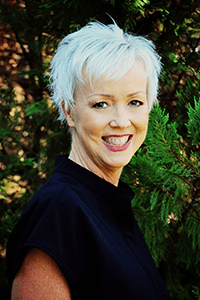 Jana Miller
Clinical Staff Coordinator
I'm Jana Miller and I am the clinical coordinator at the Kotsanis Institute of Functional Medicine. I am certified as a clinical medical assistant and a licensed massage therapist. I support our clinical team and I also have direct contact with the patients during treatments. I have been with Dr. Kotsanis since 1988. My staff and I regularly attend continuing education courses to keep on top of the changing medical landscape in all the different diagnostic categories that we treat. The people who work with us are family. We hope that when you become a patient here you will feel like family, too.
---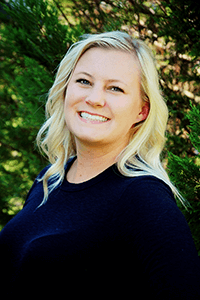 Rachel Jackson
Registered Nurse
Hi! My name is Rachel Jackson, I have been working with Dr. Kotsanis and staff since January 2019 as part of the clinical staff. I graduated from LVN school in 2013 and came onboard here while I was in school for my RN license. I graduated with my RN license December 2019 and grateful Dr. Kotsanis and Beverly were so helpful while I finished my degree. I love working here with the staff an helping our patients down their journey. I am grateful to be here and be a part of this awesome team!
---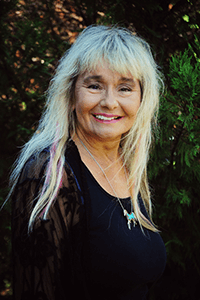 Diane DeMore, BS, CCN
Holistic Nutritionist
Hi, I'm Diane DeMore and I am a Holistic Nutritionist, with over 25 years of experience in the alternative health field.
I received a BS in Holistic Nutrition, through Clayton College of Natural Health in 2006. I also hold a Certified Nutritionist degree, through NINES, and Certified Nutritional Consultant through the Nutrition Institute, Kansas City, MO. I hold certifications in kinesiology and microbiology, and a homeopathic doctorate for animals. I am married, and my husband is a rancher and commercial hay farmer, and we have a small farm, with 4 horses (3 are rescues), 2 mini donkeys, 2 family cows, 3 sheep and 2 dogs, so I enjoy animal homeopathy with all of them. I also have an extensive knowledge of nutritional supplementation, and have worked in retail health food stores, and other clinics. I am a good go-to person for vitamin questions.
---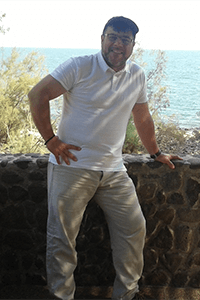 Nakos Kotsanis
Micronutrient-phytochemical anti-cancer researcher
I am here to keep Dr. Kotsanis well informed and scientifically documented through Pubmed articles concerning integrative medical literature. Due to my scientific interest in vitamin C and cancer. I have the contacts (i.e. Dr. Hickey, Dr. Lawson at Oregon State University, Dr. González-Guzmán, Dr. Levy, and of course Greek scientists that support us) that I make with great scientists who are experts in vitamin C research and its usefulness in health and medicine. I also advise and inform with the guidance of Dr. Kotsanis' people, who with their consent, would like to learn how to prevent or approach an illness, such as cancer, through our Actouarios Nutritional Therapy (research and anecdotal observations).
In addition, I give talks on behalf of the Kotsanis Institute on integrative medicine to doctors and scientists. I provide "open-to-the-audience" seminars to discuss the usefulness of micronutrients and phytochemicals on health and quality of life. I also continue updating the Actouarios protocols according to recent scientific data, patient's feedback, and personal contacts. The literature and research never stop.
I believe in keeping us internationally known and to make the public become aware of the effort and dedication that my mentor, Dr. Kotsanis, has been putting into integrative medicine for the last 30 years. For me, it is a great honor to work beside him.
---
Related Posts