Meet Our Staff at Kotsanis Institute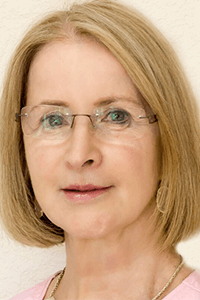 Dr. Gail Yohe
Medical Director
Dr. Yohe received her Doctor of Medicine degree and completed her residency in obstetrics and gynecology at Brooke Army Medical Center in San Antonio. After her discharge from the U.S. Army as a major, Dr. Yohe relocated to Round Rock, where she practiced OB/GYN for 20 years.
Dr. Yohe joined the Kotsanis Institute team in 2021 and has been a wonderful addition to our practice.
---
David Smithson, M.D.
Medical Director
Dr. Smithson attended college at the University of Mississippi, After college, Dr. Smithson went to medical school at the University of Oklahoma. During his medical career, Dr. Smithson completed his internal medicine residency at O.U. Tulsa, and later did a sports medicine fellowship in Burmingham, AL at the American Sports Medicine Institute, headed by Dr. James Andrews.
Dr. Smithson has done many things during his medical career, including private practice, working for he United States Navy, as well as served as a team physician for the Auburn University Athletic Department.
Dr. Smithson began to transition to functional medicine more than 12 years ago, including work in bio-identical hormones, nutrition, stem cells, exosomes, platelet rich plasma (PRP), and oxygen therapies.
---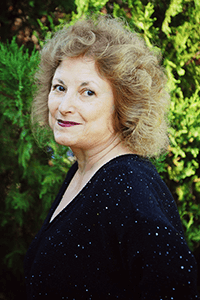 Beverly Kotsanis
Chief Executive Officer
I'm Beverly Kotsanis and I have been operations manager of the Kotsanis Institute of Functional Medicine since we opened our doors in Texas in 1983. I have a Bachelor of Science degree in psychology from the Loyola University of Chicago and have attended postgraduate studies in business at Rosary College, River Forest, IL, and at Southern Methodist University in Dallas, TX. I love this place. There is always something new to learn and the patients are fascinating. Our team is awesome, and they are really more than just a team. Over the years, they have become my family. As a matter of fact, we have several family members on staff here. Jana and Lindsay are mother and daughter. Of course, I am "married to my job," having worked with my husband, Dr, Kotsanis, now for more than 35 years. I wouldn't have it any other way. We always celebrate each other's birthdays, weddings, anniversaries, and sometimes divorces. Everyone on staff, who has a child or children, has had one or more of them work in our office at some time or another. Who says you can't pick your family?
---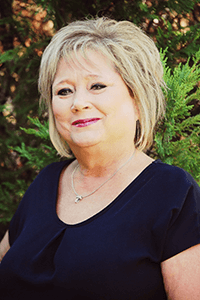 Pam Rust
Administration
I'm Pam Rust, and I love children. As a clinical medical assistant, every day here brings something new and wonderful. You never know what the kids are going to say. Our wonderful patients keep me on my toes and always laughing. In my 17 years working with Dr. Kotsanis and our team, I have met hundreds of kids and adults from all over the world. I regularly attend continuing education meetings and meet new people. As a native of Ft. Worth, TX, I never expected to meet so many different kinds of people. We really get to know our patients. I love every minute I work here.
---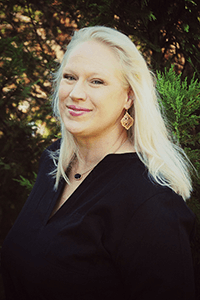 Jennifer Hughes
Administration
Hey there! I'm Jennifer and I'm part of the administration team here at Kotsanis. I'm a born and bred Texan and a TCU graduate…GO FROGS! I have a son and a crazy golden pyrenees, both keep me busy when not at work. I'm an extroverted introvert who loves helping people, which makes it perfect for the work we do here. Our patients are all like family to us and that's something you just don't see at typical doctors' offices.
---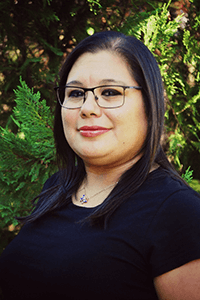 Adriana M. Saldivar
Medical Administrative Assistant
I am a medical administrative assistant here at the Kotsanis Institute. At the age of 17, I joined the Army Reserves where I gained valuable skills and made life-long friends. I later moved to Phoenix, AZ where I graduated as a certified medical assistant. It is also where I also became a mother to a baby boy. After I moved back to my home state of Texas, I joined the Kotsanis Institute in late 2014. I hope to further my education to be able to work more closely with special needs children.
---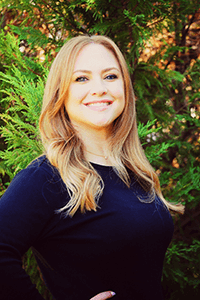 Karey Choy
Marketing Director
My name is Karey Choy and I live in Lewisville with my husband and three rescue dogs. I attended the University of North Texas where I earned a B.A. in Psychology with a minor in Marketing as well as a Master's degree in Healthcare Administration. I have enjoyed the time I have worked here at the Kotsanis Institute. From the moment I was hired, I have felt like part of the family. There is never a dull moment at the Kotsanis Institute and I feel grateful to work in such a positive environment. I learn something new every day!
---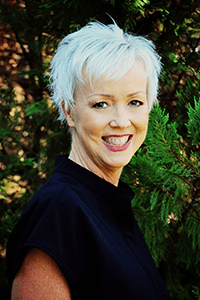 Jana Miller
Clinical Staff Coordinator
I'm Jana Miller and I am the clinical coordinator at the Kotsanis Institute of Functional Medicine. I am certified as a clinical medical assistant and a licensed massage therapist. I support our clinical team and I also have direct contact with the patients during treatments. I have been with Dr. Kotsanis since 1988. My staff and I regularly attend continuing education courses to keep on top of the changing medical landscape in all the different diagnostic categories that we treat. The people who work with us are family. We hope that when you become a patient here you will feel like family, too.
---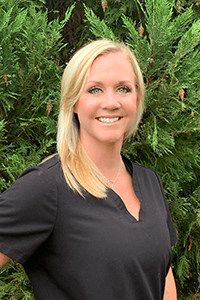 Lindsay Kirkwood
Registered Nurse
Hi! My name is Lindsay Kirkwood, and I am a part of the clinical staff. I have been with the Kotsanis institute since 2008. My passion is to help our patients heal and achieve an improved quality of life. At Kotsanis Institute, we take pride in our positive, family-oriented atmosphere. We aim to find the root cause of your illness and help improve your health vs. masking your symptoms.
I have a Bachelor of Science degree in child development as well as a Bachelor of Science in nursing. I have two wonderful children, Clara and Conway. My husband and I enjoy spending time with our kids at the lake and are avid boaters.
---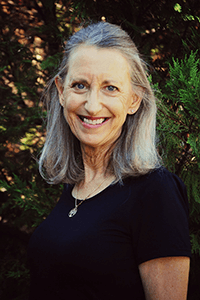 Grace Schwenkmeyer
Registered Nurse
I am so excited to be a part of the Kotsanis Institute family. Once I got a solid foundation in medical-surgical nursing, I spent most of my career as a labor and delivery nurse. Having also spent many years as a chaplain in both hospice and hospital settings, I truly appreciate how each individual patient here is valued as a unique and whole being, encompassing body, mind and spirit. I love how the staff assists each person to move forward in their healing journey with grace and peace.
My husband, Bill, and I have 3 daughters and 6 grandchildren, and we enjoy hiking in the outdoors.
---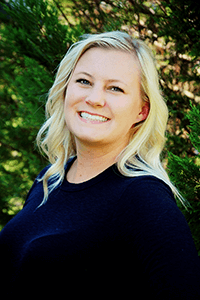 Rachel Jackson
Registered Nurse
Hi! My name is Rachel Jackson, I have been working with Dr. Kotsanis and staff since January 2019 as part of the clinical staff. I graduated from LVN school in 2013 and came onboard here while I was in school for my RN license. I graduated with my RN license December 2019 and grateful Dr. Kotsanis and Beverly were so helpful while I finished my degree. I love working here with the staff an helping our patients down their journey. I am grateful to be here and be a part of this awesome team!
---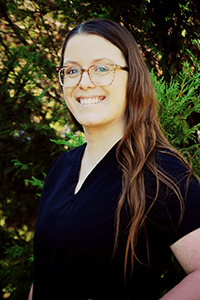 Katie Hileman
Care Manager
My name is Katie Hileman. I graduated from The University of North Texas with a Bachelor's of Arts in Social Work with a minor in Applied Behavioral Analysis, as well as a Master's in Healthcare Administration. I started working at the Kotsanis Institute in April of 2019. I worked closely with Dr. Kotsanis and our medical staff to provide excellent patient centered care. My experience at the Kotsanis Institute has been invaluable, and it has opened my eyes to the integrative/functional world of medicine. I enjoy working with our wonderful staff and looking forward to what the future holds here at the Kotsanis Institute.
---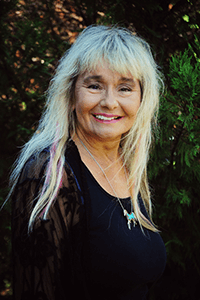 Diane DeMore, BS, CCN
Holistic Nutritionist
Hi, I'm Diane DeMore and I am a Holistic Nutritionist, with over 25 years of experience in the alternative health field.
I received a BS in Holistic Nutrition, through Clayton College of Natural Health in 2006. I also hold a Certified Nutritionist degree, through NINES, and Certified Nutritional Consultant through the Nutrition Institute, Kansas City, MO. I hold certifications in kinesiology and microbiology, and a homeopathic doctorate for animals. I am married, and my husband is a rancher and commercial hay farmer, and we have a small farm, with 4 horses (3 are rescues), 2 mini donkeys, 2 family cows, 3 sheep and 2 dogs, so I enjoy animal homeopathy with all of them. I also have an extensive knowledge of nutritional supplementation, and have worked in retail health food stores, and other clinics. I am a good go-to person for vitamin questions.
---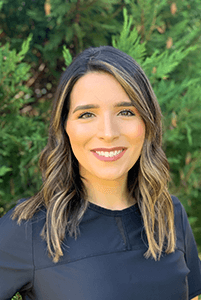 Mia Torres
Aesthetician and Laser Technician
My name is Mia Torres and I am a Licensed Aesthetician and Laser Technician. My passions involve all things health and beauty related. In 2016 I attended Duvall's School of Cosmetology and in 2019 I furthered my education at the National Laser Institute. I am so so excited to have joined Tria Aesthetics to help others look and feel their best!
---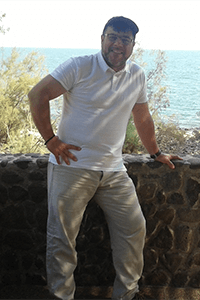 Nakos Kotsanis
Micronutrient-phytochemical anti-cancer researcher
I am here to keep Dr. Kotsanis well informed and scientifically documented through Pubmed articles concerning integrative medical literature. Due to my scientific interest in vitamin C and cancer. I have the contacts (i.e. Dr. Hickey, Dr. Lawson at Oregon State University, Dr. González-Guzmán, Dr. Levy, and of course Greek scientists that support us) that I make with great scientists who are experts in vitamin C research and its usefulness in health and medicine. I also advise and inform with the guidance of Dr. Kotsanis' people, who with their consent, would like to learn how to prevent or approach an illness, such as cancer, through our Actouarios Nutritional Therapy (research and anecdotal observations).
In addition, I give talks on behalf of the Kotsanis Institute on integrative medicine to doctors and scientists. I provide "open-to-the-audience" seminars to discuss the usefulness of micronutrients and phytochemicals on health and quality of life. I also continue updating the Actouarios protocols according to recent scientific data, patient's feedback, and personal contacts. The literature and research never stop.
I believe in keeping us internationally known and to make the public become aware of the effort and dedication that my mentor, Dr. Kotsanis, has been putting into integrative medicine for the last 30 years. For me, it is a great honor to work beside him.
---
Related Posts