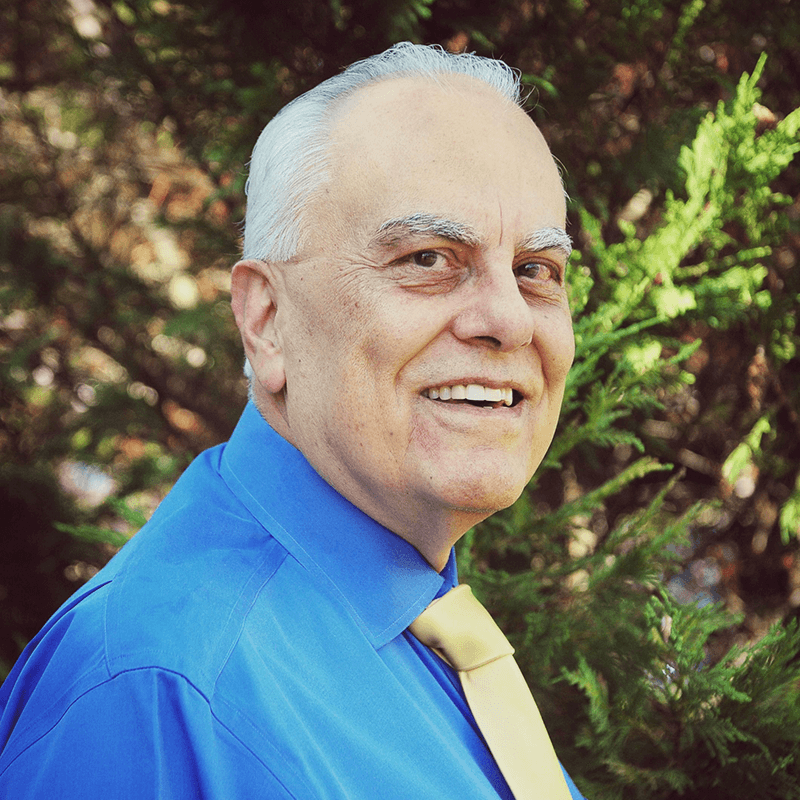 Meet Dr. Constantine A. Kotsanis
Medical director and board-certified otolaryngologist Dr. Constantine Kotsanis has practiced medicine since 1983. As the founder of Kotsanis Institute of Functional Medicine, Dr. Kotsanis has focused his private medical practice and his research on wellness and anti-aging medicine. He is also certified in clinical nutrition and is known for combining nutrition counseling and anti-aging therapies for many ailments. Dr. Kotsanis' mission is to change the way health is delivered to the world – one person at a time. He continues to be invited to speak to physicians and consumers on medical topics he specializes in, such as integrative cancer therapy, insulin potentiation therapy (IPT), allergies, autism spectrum disorders, nutrition, and research in functional medicine. He treats patients based on each person's physical, metabolic, and biochemical makeup.
Dr. Kotsanis was also a clinical assistant professor at the University of Texas Southwestern Medical School between 1995 and 2006 and a founding member of Defeat Autism Now! (DAN) in 1995.
Dr. Kotsanis' private medical practice focuses on patient wellness and anti-aging. Specialties include integrative cancer therapy, IPT, allergy, autism spectrum, disorders, nutrition, and more. He treats patients based on the individual's physical, metabolic, and biochemical makeup. Dr. Kotsanis is known to combines nutrition counseling and anti-aging therapies for different ailments.
Dr. Kotsanis earned his medical degree from The University of Athens Medical School in Athens, Greece. He completed a residency in otolaryngology at Loyola University of Chicago in 1983. He is board-certified in otolaryngology – head and neck surgery. Dr. Kotsanis is also licensed by the Arizona State Board of Homeopathic Medicine, trained in medical acupuncture at UCLA, certified in clinical nutrition and insulin potentiation therapy, (IPT) and can also instruct other medical professionals to make and administer IPT. Dr. Kotsanis has also studied botanical medicine as well as taken neural therapy courses from Dr. Dietrich Klinghardt MD PhD.
A note from Dr. Kotsanis:
I was born in Greece and came to the United States as a teenager. My family settled in Chicago, where I attended Austin High School and went to Northern Illinois University (go Huskies!). I then returned to Greece for medical school at the University of Athens. I did my specialty training in otolaryngology (head and neck surgery) at Loyola University of Chicago, which is where I met and married my wife, Beverly.
Life has always been an adventure. Bev and I have two wonderful adult children, Andrew and Katerina, who add spice to an already busy schedule. Both of the kids have participated in this practice over the years.
Although I began my medical career quite conventionally, at one point (some years after beginning medical practice), I began to experience health problems. After extensive testing, I was told nothing was wrong with me. All I knew was that I was in pain, fatigued, and experienced severe gastrointestinal issues. This experience taught me that sometimes you have to look for answers in less conventional places. This was before Google existed and before the Internet was readily available to most people. I had to find my answers the old-fashioned way: books, journal articles, and discussing solutions with other sick people.
I come from a large family. My father was the eldest of 18 siblings. I am the youngest of seven siblings (three brothers and four sisters). As you can imagine, with a family that large, and with people as mobile as they are these days, we now have family all over the world.
Reviews
"Wonderful experience always. Thank you dr K for taking care of me on Your day off Saturday. Yasmine"
Y.B.
Yelp
"I noticed the person put in a one star a few years ago. We'll not certain where that came from because Dr Konaisas offers some really top notch care. I have been sick since June 2014 and had seen several doctor's just now starting to see some benefits. Alot a good doctor's out there but no one that will do a complete work up like Dr Konaisas. Very good at understanding the root cause and provides you results. I would highly recommend him to anyone. His staff is professional and friendly. I'm here a few days a week I drive 45 mins from Allen Texas. Honestly I probably drive further for this type of treatment. Alot if options here and you will be amazed. Call them for any of your health issues. Take care."
M.L.
Yelp
"Dr Kotsanis, or as many call him, Dr K, is the BEST! He isn't your average doctor. He understands health at its very core. He doesn't treat patients like a number. Each patient is treated as they should be, uniquely, because let's face it, we are all very different, and what might work for one patient might not work for the next. When it comes to health and wellness, Dr K is the BEST! I also have many friends who are patients of his, and all of them have nothing but good things to say as well!"
A.M.
Yelp
"My brother, who is a Stage 4 cancer patient, and I visited the Kotsanis Institute to receive a cutting edge treatment. Dr. Kotsanis and his staff are not only friendly, but kind and accommodating. The rooms are especially comfortable with large recliners ( more than one) in the rooms. They offer you water, various teas and even a snack if you want one. It has a family feeling atmosphere, in fact, most everyone who works there has been there a long time. Such a great place, and they offer so many amazing treatments depending on your need. Would most definitely recommend them. Can't find a nicer group of people."
V.C.
Google
"Tremendously grateful for what this practice has done for me personally as well as my family and friends. I also love knowing that they are helping patients across the country as I've met numerous patients in the waiting room who fly in for treatment from across the U.S. You will not find another facility this proactive or scientifically advanced anywhere in the U.S. Dr. Kotsanis is known around the world by other practitioners and I am grateful that he is in Texas!"
J.D.
Google
Related Posts