The Current Flu Vaccine is only 23% effective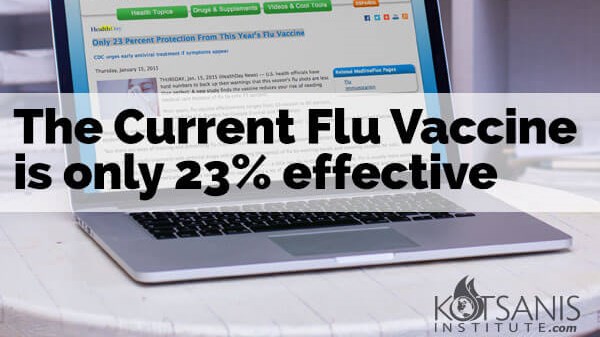 Have you been unfortunate enough to suffer from the flu this year? Do you know someone who has?
The Centers for Disease Control is reporting that the current flu vaccine for this season is only 23 percent effective and doesn't protect you from the most dominant strain that has been affecting millions of Americans this season.
Click here to read article: Only 23 Percent Protection From This Year's Flu Vaccine
Unfortunately, it is very difficult to avoid germs altogether, and regular hand-washing only does so much. One way of protecting yourself from the cold and flu virus is to boost your immune system so your body can fight the infection more efficiently. We have compiled a package featuring our next immune boosting nutritional supplements, and it's 25% off right now. The package features supplements such as:
Liposomal Vitamin C
Vitamin A
Vitamin D3
Fish Oil
Zinc
Probiotics
Colostrum LD
We even have a package specially formulated for children!
If you do find yourself catching the virus, there are still treatment options we offer here at the Kotsanis Institute that can help you feel better fast. We have specially formulated IV therapies that can help replace lost fluids, electrolytes, vitamins and minerals. Replenishing these will give your body that added boost it needs to help you heal faster.
If you do feel that you're coming down with something the best line of defense it to act quickly.