Qigong Massage | Digging Deeper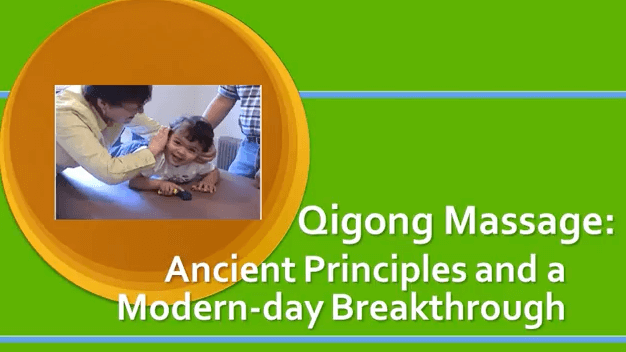 Qigong Massage Training for Children with Autism.
Learn about a new program offered by Suzy Edmonson, occupational therapist, massage therapist, and raw foods teacher at Kotsanis Institute. Suzy will be offers parent training in Qigong Massage, a very effective manual therapy for autistic children. Published research has shown this massage to improve behavior in children with autism by 32%, improve touch by 49%, and decrease sensory problems by 38%, in just 5 months of daily 15-minute massages, provided by the parent.