How Often Should You Receive IV Therapy?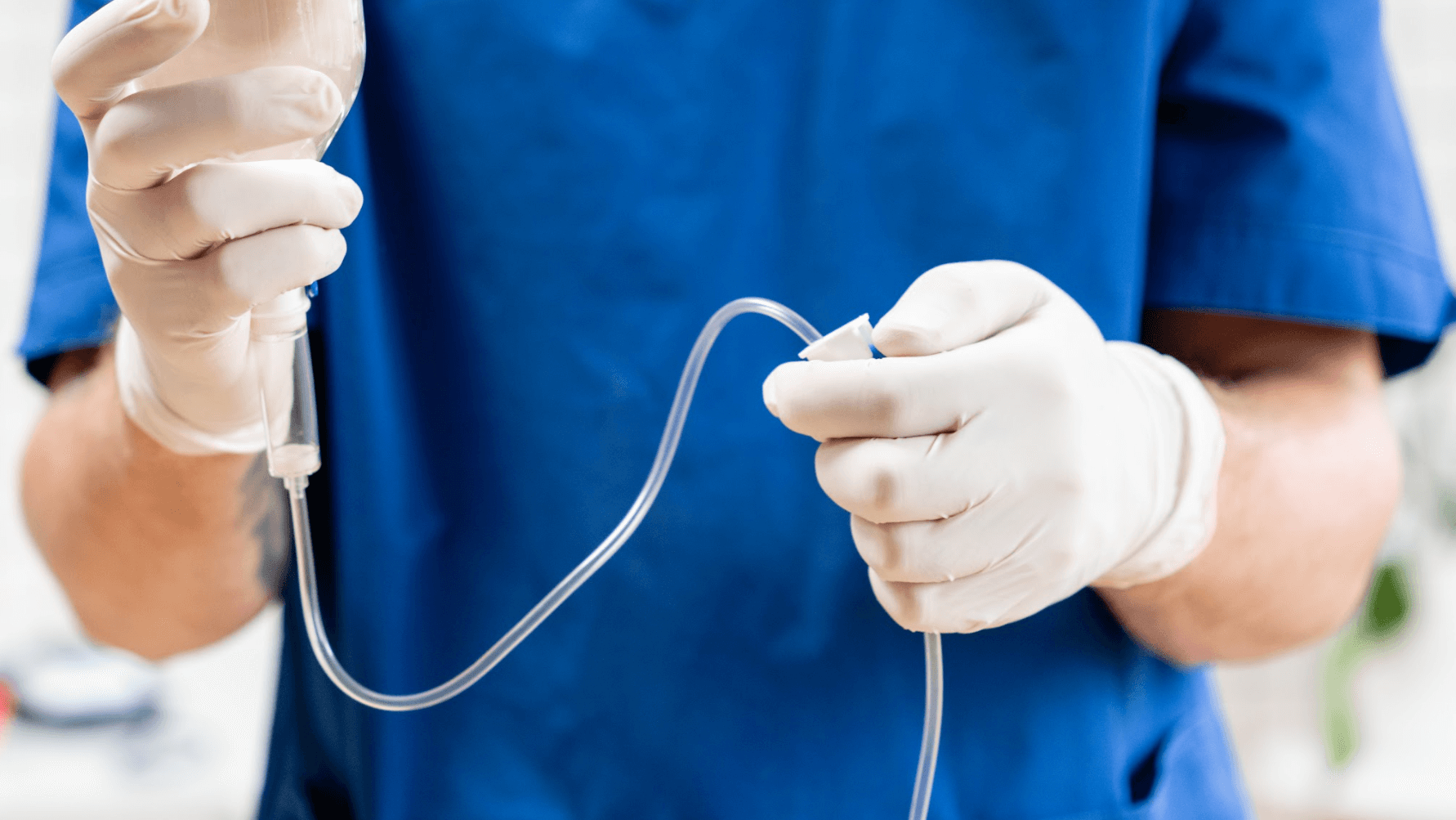 Are you looking for a safe and effective way to improve your health? At Kotsanis Institute of Functional Medicine, we use IV therapy for dehydration, vitamin intake, physical wellness, or weight loss. This intravenous therapy allows you to boost your blood levels and offers a therapeutic response to heal your body. IV drip therapy delivers medication, vitamins, and nutrients to the body and bypasses the digestive system. This means it goes directly into the bloodstream, allowing our patients to feel better faster than with traditional medicine. There is minimal waste, and you will absorb 100% of everything given to you during an IV therapy session. During a consultation, Dr. Constantine Kotsanis can make recommendations on IV therapies for your health in Grapevine, TX.
What is IV therapy?
Intravenous therapy delivers fluid to the veins and the entire body. At Kotsanis Institute, we use IV therapy to help treat dehydration, cancer, and vitamin deficiencies, as well as other health conditions. For cancer patients, Dr. Kotsanis offers vitamins and minerals where they need it most and where they will be absorbed best. This is great for patients in Grapevine, TX who have trouble with oral supplements, who don't absorb nutrients from their foods, or who have a digestive disorder. During a consultation, we can determine which IV therapy will best improve your health and wellness.
When is IV therapy needed?
IV therapy is beneficial to patients with various health issues at Kotsanis Institute. The most common times we use IV therapy is when:
You're sick: Whether from a chronic condition, a cold, the flu, or an infection, IV therapy gives you antioxidants, which help prevent other diseases from developing. For patients already sick, IV therapy gives you anti-inflammatory properties that will help you recover faster.

You are stressed: Stress can affect your health and lead to a variety of symptoms.

You eat a poor diet: IV therapy gives you vitamins and minerals that help you feel well and help your body to work better.

You're dehydrated: IV fluids replace fluid loss because of frequent urination, excessive sweating, or vomiting. This IV contains glucose, sodium, and potassium, all of which are electrolytes that your body needs to function.
What do IV fluids do?
IV therapy offers many benefits to patients, including:
Improved wellness: IV drips restore a balance of vitamins and nutrients to the body for proper function. This helps patients feel less sick and have more energy.

Better-looking skin: IV therapy gives you antioxidants that not only help you fight off sickness or infection but also remove free radicals from your face. This reduces signs of aging, such as fine lines and wrinkles.
We will create a personalized treatment plan that addresses your specific health needs. Usually, IV therapy takes about one hour to complete. Most patients report little to no discomfort during treatment.
How often to get IV therapy
Most patients will have weekly sessions when they first begin treatment at Kotsanis Institute. This will depend on your health and whether or not we are treating you for a chronic illness. Most people will benefit from treatments about two weeks apart to ensure their nutrient levels stay stable. Ultimately, not every patient will have the same treatment plan. Dr. Kotsanis can discuss his suggestions for your health during a consultation.
Improve your health with IV therapy
When you're looking for a successful way to improve your health and wellness, IV therapy may be the answer. At Kotsanis Institute of Functional Medicine in Grapevine, TX, we offer IV therapy to patients of all ages. We recommend a series of treatments for the best benefits. To learn more about IV therapy and how it improves your wellness, call us today to schedule a consultation to learn how to get a drip with Dr. Constantine Kotsanis.