Eating for Life: A Guideline for Healthy, Toxic Free Eating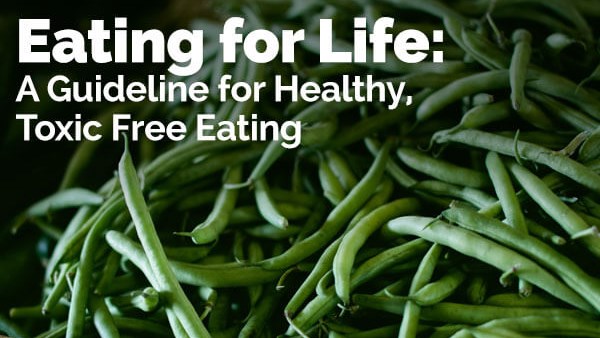 Food Preparation
Prepare foods by using the least amount of water possible for steaming and juicing.
Wash all vegetables/fruit with non-toxic cleaning products
Broiled-food may be lightly broiled.
Oven roasting at low temperatures and hot dry air are also recommended.
Use the Following Products
Corning Ware
Pyrex
Enamel ceramic ware (lead test first)
Juicer (recommended: Champion, Norwalk, Juice Man & Jack Lalane, Breville)
Food Processors
Graters
Grain Mills
Food Dehydrator
Glass
Do Not Use the Following Products (or use sparingly)
Microwave
Aluminum foil and/or pans
Teflon or non-stick coating pans
Excessive heat or smoke; frying, charcoal broiling and/or barbecuing
Water
Drink approximately ½ of your body weight in fluid ounces of water daily.
For information on water systems contact our office at 817-481-6342
Aqua Sana water filter (aquasana.com) is a good inexpensive filter to order online
Mountain Valley Spring Water is a good brand found at health food stores in this area.
Use glass bottles whenever possible
com for ionized pH balanced water system
Eliminate Harmful Toxins
Toxic metals and chemical are in:
Personal hygiene products
House cleaning products
Processed foods
Etc.
Replace all personal care products with organic forms without harmful toxins like parabens, preservatives, chemicals, sodium lauryl sulfate, sodium laureth sulfate, fluoride, etc. You can use this website to look up a product by name or look up an ingredient that you are unsure about. The website will show you exactly what's in the product or what the ingredient is and if there have been any studies to prove it is harmful in any way. www.cosmeticdatabase.com