Cancer Free! Are You Sure? Digging Deeper at the Kotsanis Institute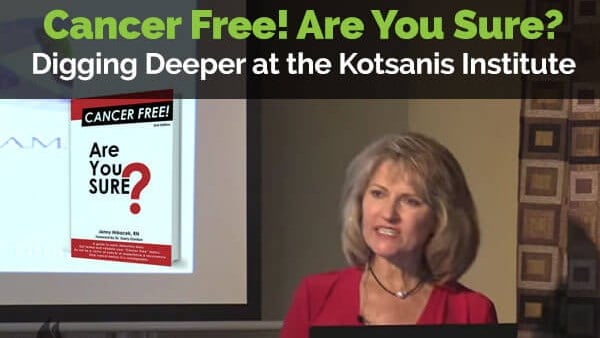 We had the opportunity to feature author, RN, and cancer survivor, Jenny Hrbacek at the office for a discussion on cancer detection. Watch as she shares her journey on how she overcame cancer and discovered the many ways cancer is detected. There a tests that exist that many people are aware of and tests that can detect cancer before a lump or bump!
Her book can be found at CancerFreeAreYouSure.com.