Cancer Aftercare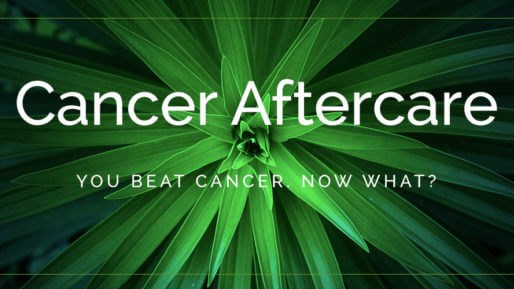 Concerning cancer aftercare, there are two schools of thought, traditional medicine and alternative medicine.
In traditional medicine, cancer is considered a finite, small anatomical region of the body that has changed its histology and became cancerous. Treating cancer traditionally involves eradication of the abnormal tissue by surgery, radiation or chemotherapy. Once this cancerous lesion is removed, the patient is pronounced cured from cancer.
In alternative medicine, cancer is considered a systemic disease with permanent DNA changes of the immune system. The histology of cancer involves two types of cells. The main type of cell is the oncocytes (helper cells). The helper cells make up 98% of the tumor. Just as in traditional medicine we try to eradicate the tumor with non-traditional therapies. However, eradicating the visible tumor does not mean you are cancer free, you are only tumor free. The reason of this logic is very simple. A visible tumor has to be at least 0.5 cm in size. It takes one billion cancer cells to be 0.5cm in size.
If we were to kill 99.99% of all stem cancer cells we still have a few cancer cells left. This is why we have cancer recurrences in almost all cancer cases. Nobody knows how to kill 100% of the cancer cells. It is therefore wise to fight cancer for life the same way we fight diabetes for life once we are diagnosed with diabetes.
How to help prevent recurrence of cancer after correct treatment:
We must make permanent lifestyle changes that are lifelong as follows:
Prayer/ meditation
Correct nutritional imbalances; eat organic foods; drink clean water
Correct digestive system imbalances and promote optimal GI function
Correct endocrine imbalances and promote optimal hormonal function
Correct immune dysfunctions and promote optimal immunity and optimal mitochondrial function
Continuous detoxification of toxic metals, organophosphates, pesticides and EMFs.
Optimize micro-current and electromagnetic fields of the body