Can Hepatitis C be Treated With IV Therapy?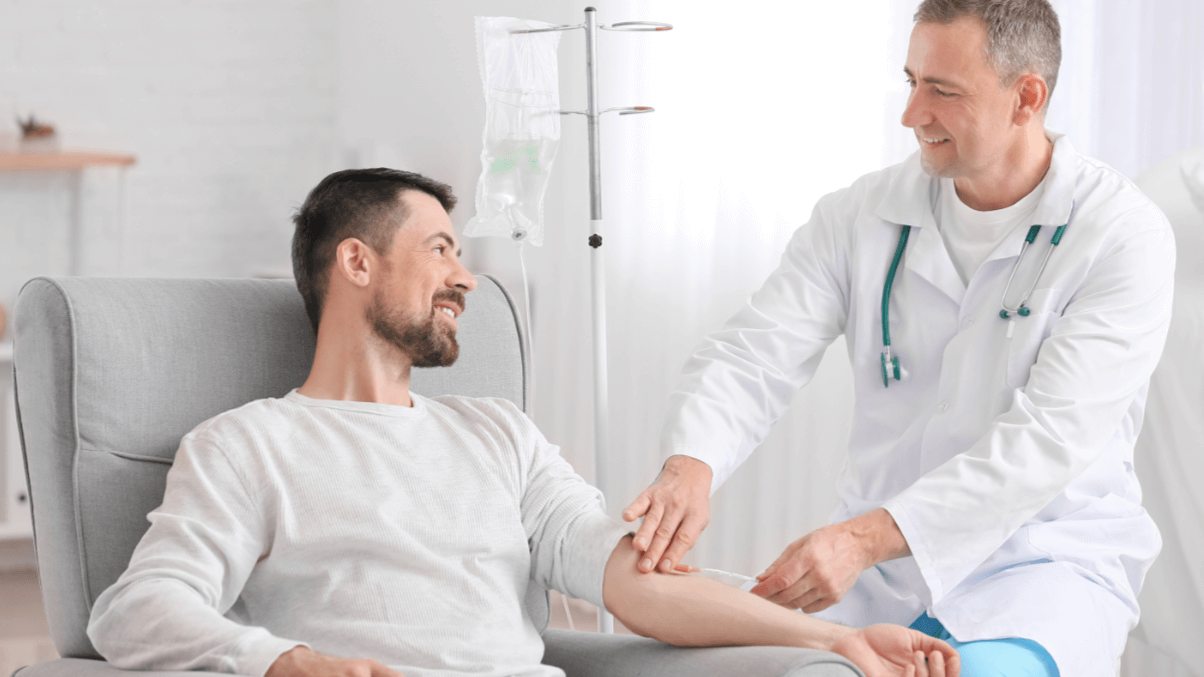 IV therapy has been used to manage all kinds of health conditions and diseases that impact your quality of life. While there are no guarantees when it comes to treating hepatitis C, intravenous (IV) therapy in Grapevine, TX may help keep the symptoms of this virus under control.
Hepatitis C is known to cause problems, like fatigue, poor appetite, and unexpected weight loss. Patients interested in learning more should reach out to Kotsanis Institute of Functional Medicine for a consultation, where we can provide information and resources about intravenous treatment. Our trained team is proud to serve individuals in Southlake, Coppell, Euless, Flower Mound, Bedford, and Colleyville.
What is hepatitis C?
Hepatitis C is a viral infection that causes inflammation, scarring, and damage to the liver. It spreads when a person comes into contact with the blood of an infected individual. While symptoms are not always present at first, patients with hepatitis C may eventually experience the following:
Bleeding and bruising

Fatigue

Poor appetite

Yellow discoloration of the skin

Dark-colored urine

Spiderlike blood vessels

Itchy skin

Swollen legs

Unexpected weight loss
What is involved with IV therapy?
Intravenous therapy is a process that involves delivering medication or nutrients directly into the bloodstream. This kind of therapy is recommended for various conditions that impact your health or ability to process nutrients properly. Kotsanis Institute performs treatment by inserting a small needle into the bloodstream. The needle is connected to a tiny tube that delivers the solution.
IV therapy does not require any invasive incisions, and the process is relatively painless. Patients may return home right away with no side effects or an extended amount of downtime. Best of all, functional medicine at Kotsanis Institute is personalized to each patient's individual needs. We frequently assist patients with hepatitis C, B, and other diseases that impact the liver.
What is alpha-lipoic acid (ALA)?
Alpha-lipoic acid is one of our many options for intravenous therapy in Grapevine, TX. ALA is a safe and effective defense against immune suppression and increases your levels of Vitamins C and E. Treatment is known to improve insulin sensitivity and lower blood sugar in diabetics. Kotsanis Institute also uses this therapy to help patients showing signs of hepatitis C.
If we decide ALA is the best way to move forward, our staff will begin IV therapy and ensure you remain comfortable throughout the process. Afterward, you may feel a sense of relief and improved overall well-being. Kotsanis Institute can provide simple aftercare instructions, so you know how to best take care of yourself following treatment. We ensure you feel as healthy as possible so you can take on whatever life throws your way.
IV treatment for hepatitis C
Hepatitis C is a serious condition that causes issues like fatigue, poor diet, and unexpected weight loss. IV therapy can help patients manage the virus and improve their quality of life. If you live near Grapevine, TX, and are interested in learning more about functional medicine, call Kotsanis Institute to speak with a professional. Patients in Southlake, Coppell, Euless, Flower Mound, Bedford, and Colleyville are also welcome to schedule a consultation. We are happy to help you achieve optimal health.